Kori Feldman, M.D.
Integrative Family Medicine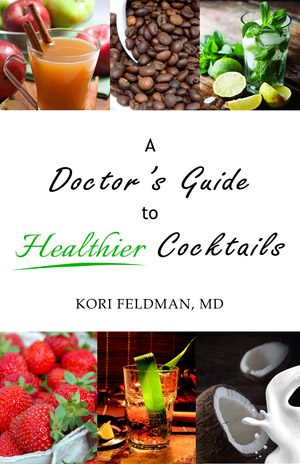 Hot Spiked Apple Cider Vinegar Cider
The rockstar healthy ingredient in this cocktail is Bragg's Apple Cider Vinegar. This is a fantastic drink to work into your daily routine to improve overall health. With the "mother", strands of protein and enzymes, it reduces inflammation, improves digestion, and can even help prevent diabetes by keeping your blood sugar levels in the optimal range!
1 cup organic apple cider
2 tsp Bragg's apple cider vinegar
2 tsp organic pure maple syrup
Half an orange, sliced crosswise
1/4 tsp cloves
1 cinnamon stick
1/2 cup dark rum
Add all of the non-alcohol ingredients to a pot and heat on the stove.
Simmer for 5 minutes.
Remove from heat and add the dark rum. Serve hot. Makes 2 servings.
Cold brew coffee is less acidic, smoother, and less processed than regular coffee, and is a great way to amp up the health factor of your cup of joe. And coconut milk is less inflammatory than dairy or soy and chock full of healthy fats, making it a wonderful dairy alternative.
1.5 oz premium vodka
2 oz cold brew coffee
2 oz coconut milk
Ice
Optional natural sweetener to taste
In a shaker filled with ice, add all other ingredients.
Shake the mixture for at least 1 minute.
Strain into a martini glass and serve.
3 oz spiced rum (or your favorite whiskey or bourbon)
1 tsp organic raw honey
2 tsp fresh lemon juice
16 oz of brewed organic green tea (hot or cold)
Add all ingredients to a mug or glass and serve. Makes 2 servings.
Green tea is low in calories, full of lots of antioxidants, and can hep to prevent heart disease and  improve metabolism, blood pressure, cholesterol levels, and depression.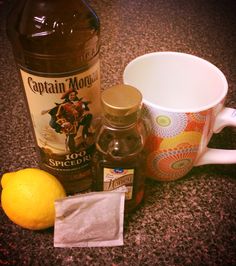 1/2 cup 100% pure pomegranate juice
1/2 cup fresh squeezed orange juice
1/2 cup fresh squeezed lime juice
1 oz light rum
1 oz dark rum
Optional agave to taste
Add all ingredients to a glass with ice and mix. Makes 2 servings.
This twist on the New Orleans classic replaces sugary syrup with pure fruit juice.
Calm-marita (Healthy Margarita Mocktail)
Natural Calm is a magnesium supplement. This superstar mineral can help with symptoms of stress, fatigue, headaches, muscle cramps, insomnia, and constipation. Enjoy it as a mocktail with this delicious recipe!
2 tsp Raspberry Lemonade Natural Calm magnesium supplement
1/2 cup lukewarm water
1/4 cup juice from 1 fresh lime
8 oz sparkling water
Ice
Optional fresh herbs for garnish (for example, basil)
Add the lukewarm water to a tall glass.
Add the Natural Calm to the lukewarm water and let stand for a few minutes until the bubbling subsides.
Add the remaining ingredients serve with the optional garnish.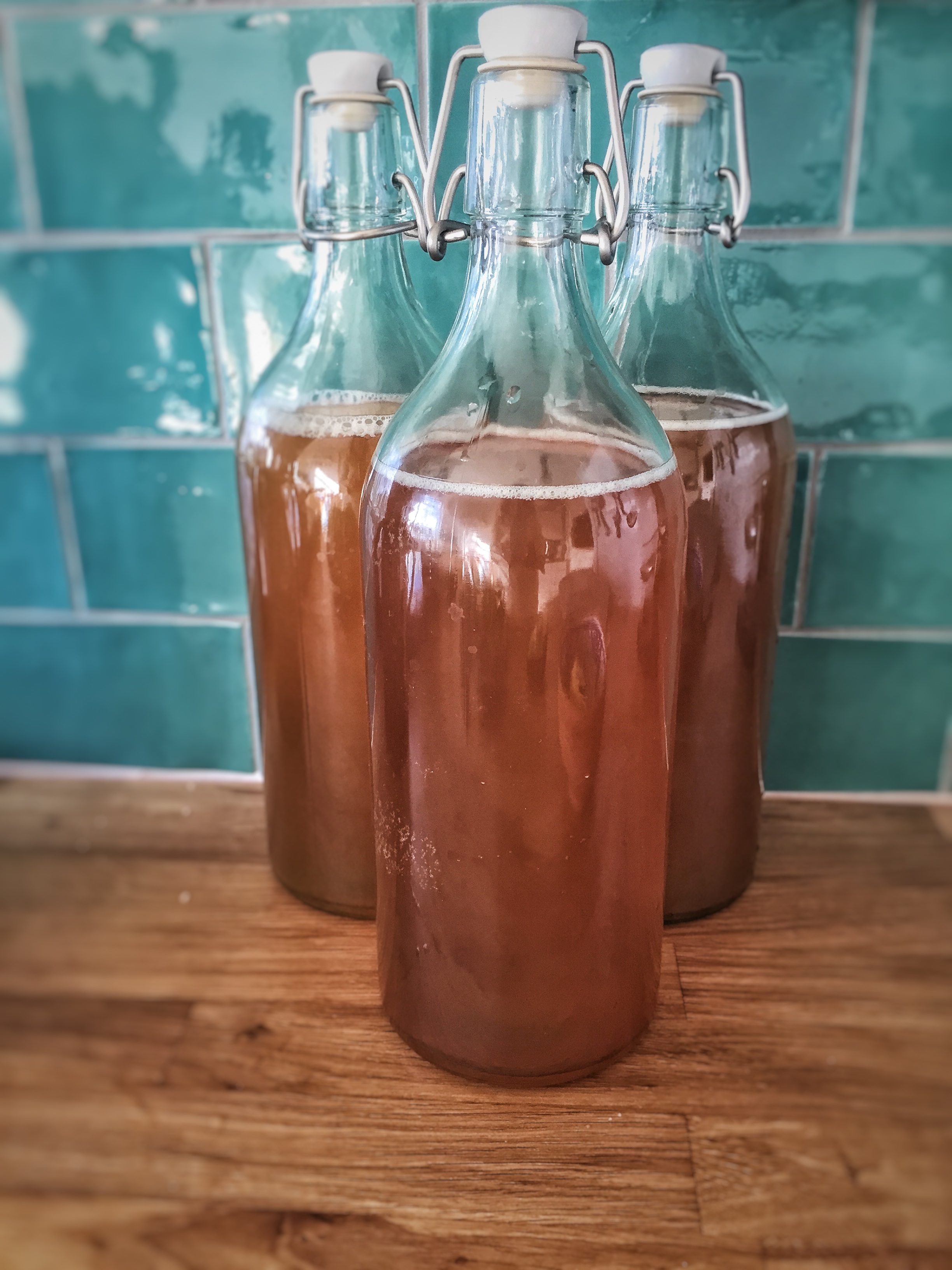 Kombucha is an amazing fermented drink that is a wonderful way to increase your intake of natural probiotics, which are good bacteria needed by your body to help keep you healthy and functioning properly. It helps with digestion, detoxification, and energy.
2 oz Kombucha (plain or your favorite fruity flavor)
2 oz 100% pure pineapple juice
2 oz of coconut water
Combine the ingredients in a glass with ice. Stir and enjoy!
© 2016 Kori Feldman, M.D.